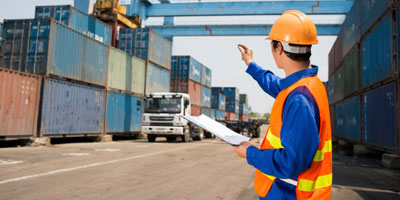 WHAT IS AN AV PRE-SHIPMENT INSPECTION?
Pre-Shipment Inspection (PSI) is an important part of supply chain management. PSI is also referred to as a Final Random Inspection (FRI). This inspection takes place at the end of the production process when 100% of the goods are manufactured and at least 80% of the goods are packed for export.
AV inspectors visit supplier's site to conduct a physical inspection of goods on a randomly selected samples of manufactured products according to AQL Standard. We customize each inspection to focus on what is important for you by combining our standard inspection checklists with your unique product requirements and Acceptable Quality Limits.
MAIN CHECKS PERFORMED DURING PSI
• Quantity check
• Workmanship (Quality check)
• Packaging and Labelling
• Dimensions and Weight
• On-Site Tests
• Client Special Requirement
Reason to Choose us?
• Full time Inspectors
• Comprehensive report with photos
• All-inclusive price
• On time Customer Support
AV can arrange a Pre-Shipment Inspection in Asia within 48 hours and release your inspection report and certificate of inspection within less than 24 hours.
Contact us for a sample copy of Pre-Shipment Inspection report or Checklist.
AV also offers Online/Live inspections on client request.
Coverage Area
Our Inspectors and auditors cover 9 Asian Countries.
Bangladesh, China, Hong Kong, India, Nepal, Pakistan, Sri Lanka, Taiwan, Indonesia, Malaysia, Thailand & Vietnam.
To know about the Price and terms, please click on the link.